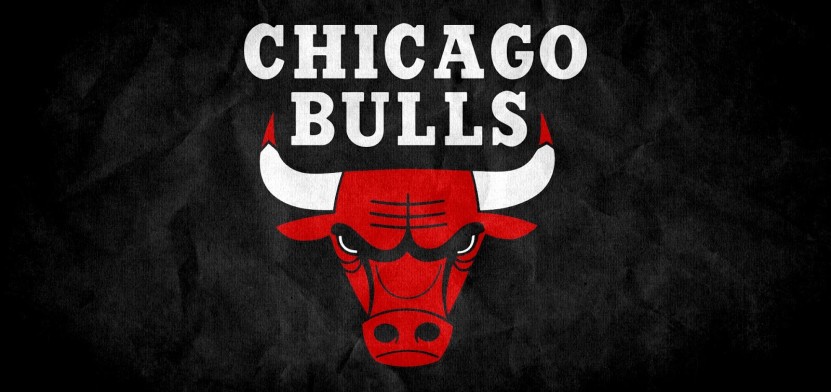 Problems Continue to Plague The Bulls
When looking back at the numerous preseason predictions compiled regarding the Chicago Bulls, consistent rumblings of NBA Finals appearances frequented. At the time, those inferences seemed logical, considering that a healthy Derrick Rose combined with an emerging Jimmy Butler provided the team with one of the most prominent duos in basketball. That's not to mention a pair of double-double machines in Joakim Noah and Pau Gasol, complimented by a potential three-point barrage tandem in Doug McDermott and Mike Dunleavy. As we witness the Bulls in the present-day, I cannot help but notice that they have faltered to a near-.500 record, eclipsing a complete fall from grace. Ironically, the team's miseries begin with the one player who initially intended to propel the Bulls to a memorable playoff appearance; that player being Derrick Rose. Currently, Rose is averaging only 15.9 points per game, along with 6.5 field goals per game and only 2.2 free throws per game. These statistics are all noticeable career-lows, and they all correlate to a certain aspect of Rose's game. He is simply not driving to the basket as much as he did in years past. Although this revelation is understandable due to previous injuries, it still does not benefit the Bulls as a whole. Rose continues to put up low-percentage shots, which lead to fewer opportunities for the Bulls to score points. This rather self-destructive pattern has to conclude soon, as the Bulls have lost a total of fifteen games by ten points or less. An extra chance to score, or a less aggressive three-point approach by Rose could have easily been the difference maker in all fifteen of these heartbreaking losses. Another recurring theme for the 2015-16 season has to be the constant injury bug, which has disabled the team on an entire different level. Mike Dunleavy, the team's original three-point specialist has yet to appear in a game this season as he recovers from extensive back surgery. Joakim Noah, who was poised for another double-double campaign, has been lost for the season due to a dislocated left shoulder. Let us also not forget about Jimmy Butler, who was in the midst of a career year before sustaining a sprained left knee. Although his timetable for return is not as extensive as the aforementioned players, he will still miss a few games, further hurting the Bulls chances to jump from the measly six seed in the Eastern Conference. Butler is now the team's superstar, easily surpassing Derrick Rose, and even a minimal absence of his could contribute to a negative downturn. I honestly believe that although Derrick Rose's over-aggressiveness and the injury bug have been the fuel to the team's woes, it is Fred Hoiberg himself who has sunk a team once brimming with life under embattled coach Tom Thibodeau. From what I have noticed in-game situations, the team itself is more passive, possessing lower amounts of intensity compared to the Thibodeau regime. Offensively, the Bulls run the same scheme where it seems as if three-point opportunities are frowned upon, while high percentage shots are preferred. Off the court, Hoiberg sticks to the low-energy mantra, showing little, if any intensity and enthusiasm about the team itself. If I had to compare Hoiberg to a former Chicago coach, it would have to be Marc Trestman. Both individuals practice a passive tone that resonates with the players. In-game performances whither under both of the coaches' attitudes and locker room incidents take place more often than not. These three points left Trestman unemployed after two dismal years at the helm, and if the same attitude persists, Hoiberg may find himself out of the job as well. Certain qualifications are needed to secure a high-profile coaching gig, and the characteristics embodied by Fred Hoiberg are a far-cry from what it means to be an NBA head coach. The Chicago Bulls are faced with a tough task, as they trail the number one-seeded Cavaliers by a whopping eight games. As the season's final weeks draw near, the Bulls will be playing for more than just a playoff spot. They will be playing for a new high-intensity identity, an idea of specific roles for players like Derrick Rose, and for Fred Hoiberg's job prospects heading into next year. Nothing is conclusive just yet, but one concept is for certain. The Bulls have detectable predicaments, and they must be fixed before the season's end.
Need a gift for a birthday party coming up? How about a house-warming party? If you answered yes, head over to Mucci's World today to browse their select inventory. They have everything, including Chicago sports apparel. Located at 7913 171st St. in Tinley Park.