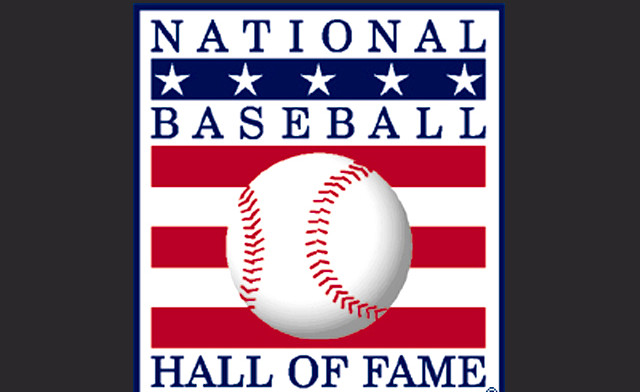 Who Deserves To Achieve Baseball Immortality?
I miss the days when I enjoyed watching the game of baseball. Before I had discovered the effects of performance-enhancing drugs, I respected and trusted each and every MLB player who put up astronomical numbers at the plate or on the field. When these players like Barry Bonds, Roger Clemens, or Sammy Sosa retired, I thought for sure they would become Hall of Famers and be remembered forever. When the suspicions of PEDs arose, these three players and many others may have lost their bid to join the Hall of Fame. Every year, baseball writers and analysts alike debate on whether these steroid-infused players should make it in and to be honest, I am fed up with all of this discussion. These players cheated on the sport that they once loved. They cheated on their own lives, they cheated on their fans, and they cheated on their teammates and family members. For committing these acts, do you think it is right to then honor them and glorify the cheaters of the sport of baseball? These players broke records that were not supposed to be broken. Their names are still in the record books, but an asterisk now appears next to their names. These players now have to live with the fact that they showed up legendary players who held remarkable, almost unthinkable records. Last year's Hall of Fame result was such a shame for the fans of baseball and the sport itself. Not one player made it in, and the votes were spread out amongst many players due to the suspicion of steroid use. One writer was so clueless that he gave one vote to Aaron Sele. He only won 148 career games and had a career ERA near 5.00! Bonds, Clemens, and Sosa made their debuts on the ballot last year and the results were disappointing. Sosa barely received 10 percent of the votes, Bonds garnered about 36 percent, and Clemens earned about 37 percent. Mark McGwire and Rafael Palmerio got nearly the same percentage of votes as Sosa. All of these steroid users ruined a chance for Craig Biggio or Jack Morris to make it in last year. They each had over 65 percent of the vote, but did not reach the necessary 75 percent threshold.  When Cooperstown held the induction ceremony last year, it was almost like a ghost town. Not many came to the ceremony and the players inducted have been dead for many years now. There was no joy in the air and these PED users sucked the life out of Cooperstown. These players should be ashamed that they tarnished the game of baseball and they will still cause misery for years to come due to the Hall of Fame voting.
I am very happy to say that there will be at least one player who makes it in this year and there is a possibility that four players will be inducted when the results are announced tomorrow afternoon. The four frontrunners are Greg Maddux, Tom Glavine, Frank Thomas, and Craig Biggio. These players have extraordinary credentials and definitely deserve to achieve baseball immortality. First, I will start off with Greg Maddux. Maddux won 355 games in his career and posted an astonishing 3.16 career ERA. He won four straight Cy Young Awards along with 18 Gold Glove Awards. He led the league in ERA four times and led the league in WAR three times. He also produced over 3,000 strikeouts during his career. His induction is a no-brainer and he could receive a unanimous vote. Next, we go to his longtime teammate Tom Glavine. Although Glavine may not receive as many votes as Maddux, he was a great pitcher with electrifying stuff. Glavine won 303 career games and had a career ERA of 3.54. He won two Cy Young Awards and paced the league in wins five times. He was apart of 10 All-Star teams and was the 1995 World Series MVP. Glavine is well-deserving of the honor and I believe he will make it in.  Frank Thomas is another player who will be inducted. He hit 521 home runs along with 1,704 career RBIs and a career batting average of .301. He won back-to-back MVP awards in 1993 and 1994. He topped the league in on-base percentage four times, made the All-Star team five times, and won four Silver Slugger Awards. Thomas is a slam dunk Hall of Famer, no question about it. Finally, there is Craig Biggio, who earned 3,060 hits in his 20-year career. He played catcher, outfield, and second base in his career and hit .281. He scored over 1,800 times and was nine home runs shy of 300. He led the league in doubles three times and has 668 for his career. He also has the modern-day record for most times being hit by a pitch with 285. Although Biggio is not a slam dunk inductee, I support his cause and he may reach over that 75 percent plateau. I also want to give an honorable mention to a couple of players on the ballot. Jack Morris is on his last year of eligibility and although he is a borderline candidate, it would be nice to see him make it in. Tim Raines has some time left and he was an outstanding player who was just on a bad team in his prime. He is well-deserving of a call to Cooperstown. I also want to give an honorable mention to the following players: Mike Mussina, Jeff Bagwell, Lee Smith, Mike Piazza, Edgar Martinez, Curt Schilling, and Fred McGriff. Although these players may not make it in this year, they deserve to and can hopefully make it in the years to come. Make sure to check out who was inducted tomorrow. The announcement will be made at 1:00 P.M. Central Time. The announcement will be made on MLB Network.